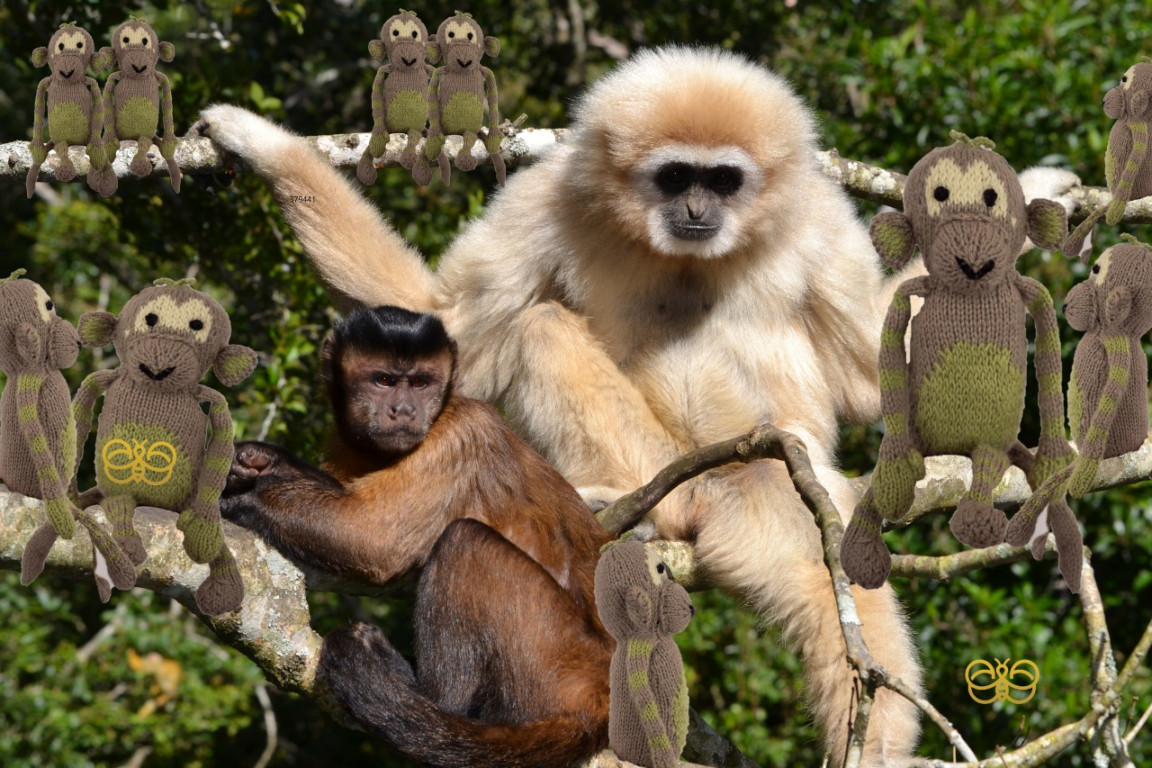 Granny DeBee is known here in The Crags for her home made goodies such as preserves, biscuits and cordials.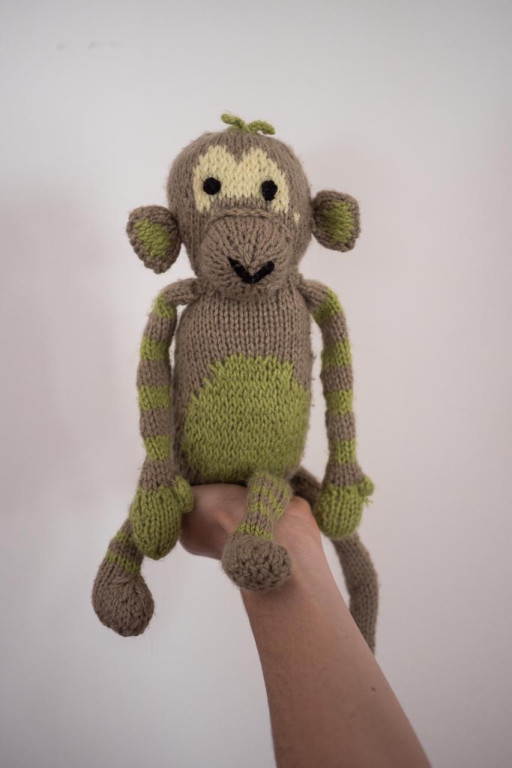 She has also started making the pretties crocheted and hand knitted teddies. Recently she found a pattern for monkeys and decided that a portion of every monkey sold should come to the real monkeys housed here at Monkeyland Primate Sanctuary.
Granny DeBee - also known to those here in The Crags as "Debbie Ingwe" runs the Ingwe school programs that so many of our schools join to make sure they get all their credits if they are out and about.  We hope when the schools start running normally again that Ingwe will continue with their school programs as it did so much more for the kids than one could ever imagine. 
But while she waits for the schools to get back to going on adventures, she is making sure that kids all around the world are getting their "animal fix". Yes, she is indeed making the beautiful hand knitted monkeys, but she is also making Zebras, lions, birds and a host of other animals.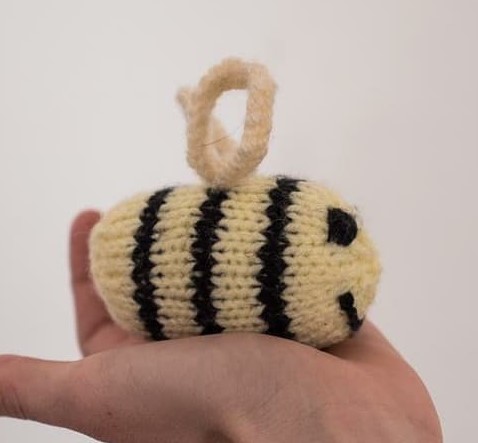 One of my favourites have got to be here little Stress Ball Bee's that she makes not only for kids but for adults as well.  They are so cute, and they really do help take the stress out of a day of dealing with Covid regulations and a mask that for some reason just does not want to sit right today. 
So please, support us and support Granny DeBee in this new venture, every monkey bought from Granny DeBee sees a portion of that money coming straight to the monkeys here at Monkeyland Plettenberg Bay. 
So head on over to her Facebook Page and place your order for your family keep sake monkey soonest.